What Are Good Oral Health Practices?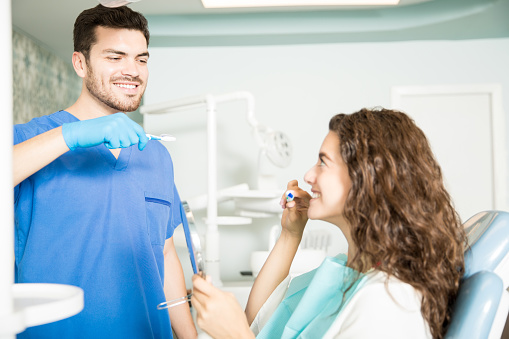 Developing and maintaining good oral health practices can be a challenge at first, but these good habits will pay dividends over the course of your life. Not only will these decisions help you maintain a healthy smile, but they will also help you avoid costly and time-consuming dental repairs. There are two main categories when it comes to good oral health practices. Those are receiving regular professional dental care and practicing good oral hygiene at home.


Regular Dental Care

The general recommendation for professional dental care is that you come in for a cleaning and exam every six months. These visits allow our team to check for any signs of decay and provide feedback on your home dental care. You can also expect to receive X-Rays every few years. During your cleaning, our team will brush and floss your teeth, as well as check the depth of the pockets between your teeth and gums.

By receiving regular cleanings, you can help protect yourself from gum disease and cavities. Your gums are checked for gum disease by measuring the pocket depth between your teeth and gums. Both of these conditions will require expensive and invasive procedures to restore your smile. The best approach is to avoid the need for them all together.


Home Oral Hygiene Habits

In addition to coming to see our team regularly, you must practice good oral hygiene at home. The most basic practice is brushing your teeth two times per day for at least two minutes per session. You should also be flossing daily and using the appropriate toothpaste for optimal results.

If you would like more information about good oral health practices, then you can call our office. Our skilled dental professionals are happy to help with all of your oral health needs.